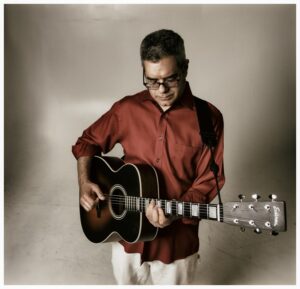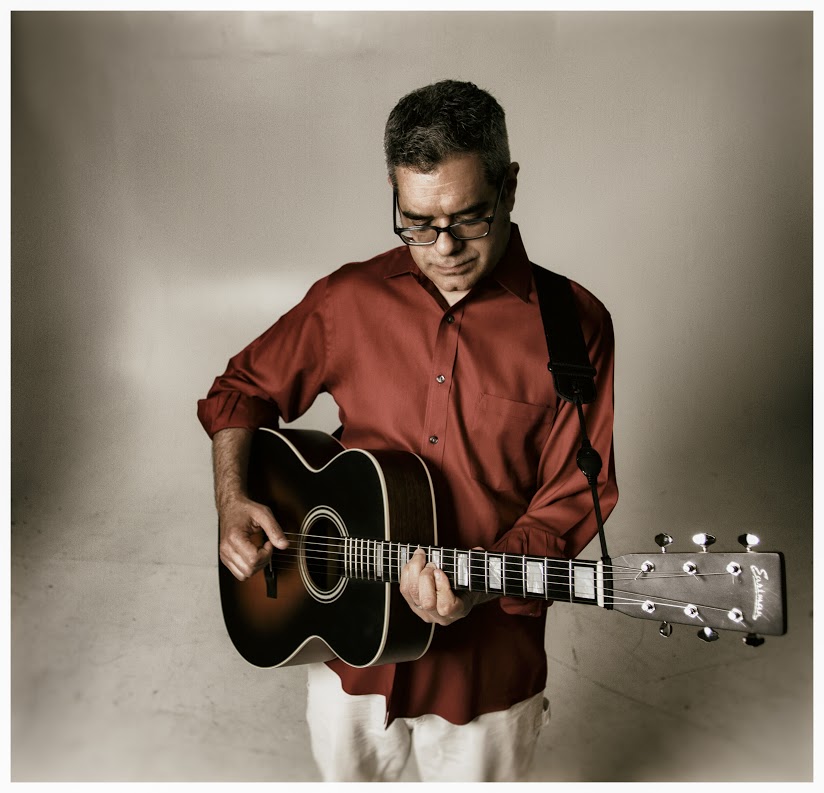 David R. Adler is a music writer and educator, guitarist/vocalist and longtime New Yorker now living in northern England. From 2010-2017 he taught jazz history at the Aaron Copland School of Music (Queens College-CUNY) and appeared as a guest lecturer at New York University, Hunter College, Baruch College and the 92nd Street Y. From 2017-2022 he lived in Athens, Georgia, continuing to write as well as perform solo and with local musicians. He also completed coursework and practicum fieldwork in K-12 Music Education, earning his teaching certificate from the University of Georgia's Hugh Hodgson School of Music. In July 2022 he relocated with his family to Crofton, Wakefield, just south of Leeds in the UK. He continues to write liner notes and press materials for musicians around the world, and recently began work as a peripatetic guitar teacher in West Yorkshire primary schools. He has also joined the Artis Foundation's team of specialist instructors, delivering innovative performing arts lessons in the Yorkshire area.
David's work has appeared in Premier Guitar, JazzTimes, NPR Music, The Village Voice, Bandcamp Daily, Stereophile, WBGO.org, WRTI.org, Rungh, Tides: A Publication of SAADA, Jazz Artistry Now, The New York City Jazz Record, The Philadelphia Inquirer, Philadelphia Weekly, Down Beat, Time Out New York, City Arts, Jazziz, The New York Times, The New Republic, Slate, The Forward, The Sondheim Review, Democratiya (UK), Fairmont Magazine (Canada),  La Tempestad (Mexico), GEO (Germany),  New Music Box,  All Music Guide,  Global Rhythm, Signal to Noise, Coda, Jewish Currents and more. He has also written liner notes for such influential artists as Dave Douglas, Harold Mabern, Al Foster, Wallace Roney, David Binney, Orrin Evans, Ryan Keberle, Dayna Stephens and Alex Sipiagin, among many others.
David has spoken as a panelist at the Strathmore Music Center, the EMP Pop Conference, the Literature/Film Association Conference, the Detroit Jazz Festival, the Vision Festival and the International Association for Jazz Education (IAJE) Conference.
He has moderated panels for Symphony Space, the Philadelphia Music Project, Jazz Connect, FONT Music and the Jazz Journalists Association (JJA), and conducted pre-concert artist discussions at the Philadelphia Museum of Art, the New York Public Library for the Performing Arts, the Ars Nova Workshop concert series and the Brooklyn Conservatory of Music. Onstage, David has interviewed Jason Moran, Joe Lovano, Chris Potter, Ravi Coltrane, Vijay Iyer, Rudresh Mahanthappa, Mike Reed, Jeff Parker and John Hollenbeck.
For roughly seven years David served as editor of Jazz Notes, the former quarterly publication of the Jazz Journalists Association, helping to oversee its transition to the web currently as JJA News. David's efforts with the JJA have also included mentoring and education initiatives as well as public advocacy on behalf of journalists, musicians and the jazz idiom in general.
In an earlier life, David studied jazz guitar with Jim Hall, John Abercrombie, Steve Khan, Vic Juris and others, earning a BFA in 1990 from the New School program in Jazz and Contemporary Music. He went on to work with a wide variety of artists in settings including jazz, rock/pop, gospel, cabaret, musical theater and more. He gigged extensively with Tom Kitt — now a Pulitzer Prize and Tony Award winner for "Next to Normal" — and performed in some of New York's best-known venues, including Avery Fisher Hall, Roseland, Joe's Pub, Fez, Mercury Lounge, the Knitting Factory and the Living Room. As a member of the East Village band Keeta Speed (1996-1999), he recorded with the famed producers Dave McDonald (Portishead), Patrick Dillett (They Might Be Giants) and Dave Fridmann (Flaming Lips).
What they're saying:
"Some of the finest prose I've carried." – Alan Johnson, Editor, Democratiya
"Showing no signs of wackness whatsoever." – hiphopmusic.com
"One of two or three music writers I don't want to punch in the face." – New York bassist
Comments are closed.